Easter Wings
by George Herbert
from The Temple. Printed for Thom. Buck and Roger Daniel at Cambridge University: 1633.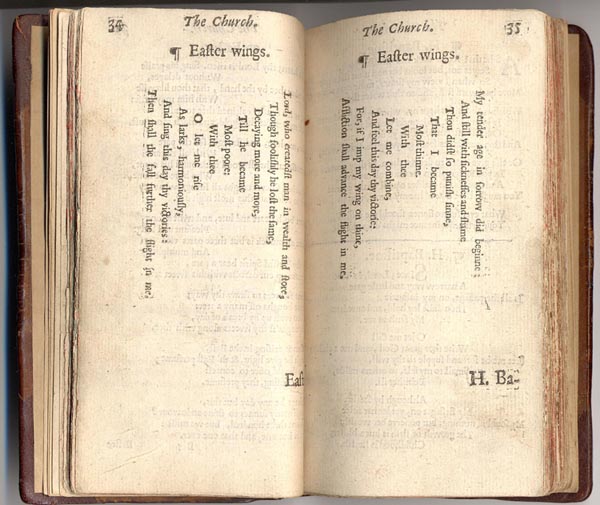 Here's the book's title page and binding:
There are two extant manuscripts of Herbert's poems.
Following is a facsimile of the poem in what is known as the Williams Manuscript (MS. Jones B62 in Dr. Williams' Library in London). This is the earlier of the two extant manuscripts and includes corrections in Herbert's hand.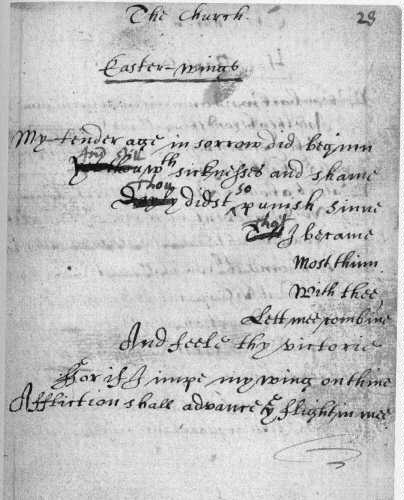 Shortly before he died, Herbert sent the manuscript of The Temple to his friend Nicolas Ferrar at Little Gidding with instructions to publish the poems if he thought they were suitable. A fair copy of the manuscript was produced there (probably by Ferrar's nieces, Anna and Mary Collett) for presentation to the Cambridge University press. Following is a facsimile of the first page of the poem from this copy (Bodleian Library, MS Tanner 307).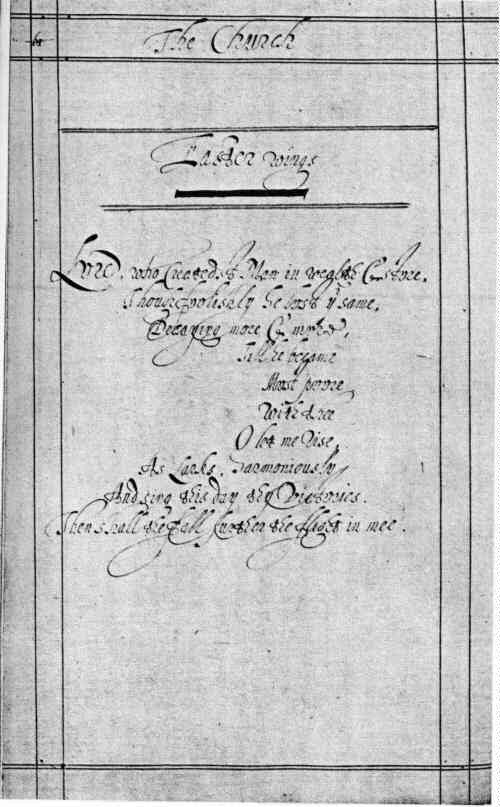 ---